A brand new workout program that leaves clients speechless as it literally melts away fat without crazy diets or spending hours and hours a week in the gym...
The NEW WORKOUT REVOLUTION Weight Loss And Get Back Into Shape Program
Watch this short video to find out how YOU can join the REVOLUTION today....
6 Reasons Why Joining The REVOLUTION Is A Smart Thing To Do...Yes Smart Thing
Your Exclusive Membership...
* Provides you with a NEW fat burning workout EACH month for an entire year without breaking your bank account. It's just like having your very own Trainer without the high costs.
* With my UNIQUE UNSTOPPABLE FAT LOSS FORMULA you'll get fat melting cardio, body toning resistance training and tummy tightening core training all at once...so you can burn mega-calories and workout a few hours a week to look and feel amazing.
* You'll train like an Athlete, not a like a bodybuilder, to give you that super lean & trim look.
* Since you get a new workout each month for a year, you'll NEVER get bored or hit a plateau.
* In fact, you can throw away that expensive gym membership. With these workouts you can train at home, the office or just about ANYWHERE.
* It doesn't matter if you are a beginner or seasoned veteren either. Each month for a year you will recieve a DETAILED ebook with easy to follow along directions, pictures demonstrating each and every exercise.
How does that sound?
But Again, Don't Take My Word For It, Just Ask These Exclusive Members of the REVOLUTION....
"Becky Dropped Over 10 Pant Sizes!"
"Steve Lost Almost 80 Pounds!"
"Ryan's Workouts are great"
I started your workouts last month and suprisingly, I can already see some positive changes to my body! I definitely feel these workouts working me better than anything else I've tried. I really like the interesting way that you turn weight workouts into cardio workouts as well. Thanks again Ryan, you're superb!
Michele R. -- Nurse Columbus, OH
"Kate Lost Over 70Lbs!"
"Vince Dropped Close to 100 Pounds!"
"Less Body Fat"
Thanks again for your guidance with my training program. It's actually such a simple change that you made to my workouts, but it's very effective! I always felt that something was missing from my training. I really enjoy it. I am also seeing changes that I didn't recognize before(less body fat is one example!)."
Marilyn R. -- Professional Atlanta, GA
"Ryan, great great workout"
Thanks man...this is the exact reason why I keep coming back to your workouts. I learn something new and I am training hard and seeing great results! Some days I don't have time to spend 2 hours in the gym...but I do have 30 minutes. I will be using these often. Thanks!
Tim P. -- Contractor Dallas, TX
"Ali Lost Over 100lbs!"
"Love the workouts!!"
Everything makes so much more sense now. I'm now really pumped up to change my workouts from 2 hours a day & lots of cardio to your quicker and more effective methods. Many thanks Ryan for helping me straighten out my flawed workout habits and fitness!
Beth O. -- Retail Sales Madison, WI
"Thank you for the great workout!"
Been on a diet for the last 2 years and struggling to lose the last pounds but have found your workouts really helpful. Been doing them less than 2 weeks and already saw results on my weight!! Thanks!
Andy C. -- New York, NY
"Ruth Lost Over 35 Pounds!"
No More Paying Hundreds of Dollars For Personal Training...
Now, let's do a comparison. A normal one-on-one training session costs on the average around $ 60 per hour/per session. At 3 times per week, for a month, you're looking at a monthly bill of almost $ 800! That is a ton of money in this down economy.
It is for that reason I am not going to charge the market value that I could charge for this program. Instead, I'm going to make it a no brainer, and I'm going to make it downright affordable for every budget.
"This sounds great...seriously...what's the cost?"
I could easily charge $ 39.99 or $ 69.99 per month, but for a LIMITED time the price for a subscription to the Workout of The Month club is now just $ 14.99 $ 7.99 per month. While this program is 12 months in length, you can cancel anytime you choose. If you're not seeing results, then it doesn't cost you anything.
Only 100(And Shrinking Fast) Members Will Be Accepted Into The WORKOUT REVOLUTION Program
Update: 17 2 Memberships Remain
I have placed a cap on the Workout of the Month club at 100 members. Once these initial memberships have been sold(and this will not take long) I will close the doors and no more memberships will be
available.
If you want to join, the time to do it is right NOW before the big SOLD OUT sign goes up.
If You Sign Up TODAY, I'm Throwing In These FREE Get You 10x's Healthier And Leaner Bonuses As Well(a $ 200 value):
* BONUS #1: As a gift for joining my program, you will receive my easy to follow, simple Lose Fat & Get Lean Nutritional Guidelines e-book with tips, suggestions on shopping lists, preparation, snacks and 2 of my personal meal plans that I have used over the years.
* BONUS #2: You will receive 12 healthy, ready to go, done-for-you fat blasting meal plans(from Prograde Nutrition's Registered Dietitian, Jayson Hunter) to shape your eating habits. No more excuses on what or what not to eat.
* BONUS #3: You'll also get access to my Weekly E-zine Newsletter with weekly fitness & nutritional tips emailed directly to your inbox that will have you looking lean and trim in no time.
Total Value In FREE Bonuses - $ 200
If this sounds exactly what you're looking for, let's get started RIGHT NOW
= > Click Here to Get Fit Now < =
You Will Recieve Your First Workout Instantly (Even if it is 2am on a Saturday)
Your Money Will Be Returned By Me At The Click Of A Mouse Button If You're Unhappy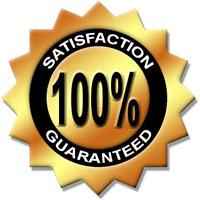 Risk Free 30 Day "You Better See Results or We Won't Keep a Dime" Money Back Guarantee
I am so confidant that you will enjoy the program and see dramatic improvement in the way you look & feel and have a blast doing it, that I am offering you a full 30 days to try out my program.
Join today and try my system out for 30 days. If at any time during your 30 days(more than enough time) you don't feel that this program is right for you for any reason, just let me know and I will issue a full refund, no questions asked and no hard feelings.
And to show my appreciation I want you to keep the first month's workout just for trying out the training.
Fair enough?
$ 69.99 $ 14.99 $ 7.99
WORKOUT REVOLUTION Program - $ 69.99 $ 14.99 $ 7.99 per month
(You will recieve your first workout instantly, even if it's 2am on a Sunday)
Start Your Very Own REVOLUTION Today
I mentioned this earlier, but just want to stress it one last time because I think it's one of the most important benefits when YOU become part of this WORKOUT REVOLUTION.
Once you've become a member...
That's it.
The workouts come each month directly to YOU. Everything is laid out for maximum fat burning results.
Imagine this for just one moment....
YOU, after 6 months of my fat burning, get you 10x's healthier & fitter workouts, walking into that wedding, reunion, first date and the jaws just drop.
They drop because you look that GOOD and all that hard work paid off.
If that doesn't excite you, it's probably time to jump back on the treadmill and start grinding away again for 45 minutes day after day...with NO RESULTS.
But if this does sound like what you're looking for, let's get started TODAY
I BELIEVE IN YOU
Ryan Miller, Wellness Coach, Licensed Trainer
P.S. Remember, every 30 days a fast, effective, fat torching workout will be delivered right to your inbox for a FULL year.
No more trying to fiqure out what to do or how to do it. I do that for you.
It's that simple.
My fast, effective, fat burning workouts will have you looking your best without crazy diets, "magic pills" or spending your life in a gym.
But hurry I'm only accepting 2 more memberships and then I'm closing the door and no more memberhsips will be available. If this is what your looking for, let's get started right NOW
$ 69.99 $ 14.99 $ 7.99
WORKOUT REVOLUTION Program - $ 69.99 $ 14.99 $ 7.99 per month
(You will recieve your first workout instantly, even if it's 2am on a Sunday)